9/20/21
I chose "Can Wildwood School theater sets be easily created and staged in virtual reality?"
I chose this because virtual reality really interests me, and enjoy designing things. I would like to try out virtual reality more than I have as of now. I also think it would be very cool to design a set in VR. The skills I could help contribute to this project are 3d modeling and being good with computers. The ideas for building sets are pretty much endless so it would be cool if it makes them in VR and sees how they look in the new theater.
9/24/21
in the past couple of days, I have just finished designing and 3D printing parts for the hydroponic team. Basically what I designed is a cylinder for the hose so it doesn't bend and prevent water from flowing. right now I am in the process of designing a stand for the Oculus headsets with the VR team, and we are working out what kind of design we want.
VR Project
9/28/21
I have been working with the AR/VR team to design a wall mount for the sensors so they can detect the user without being blocked by any objects. The mount will be placed high on the wall and angled downwards at 45 degrees.
10/3/21
10/7/21
Today I had a meeting with the AR/VR team to discuss a final design. I had made multiple models and we decided to go with the one taking the least time and least material. This all relates to standard 3.
This is the final design we settled on now I just have to print and install it onto the wall. As you may notice there are holes in it, this is because it saves material, in the long run, costing WISRD fewer resources.
10/11/21
Overcoming problems and the final design
Though we had settled on a design there were still some design flaws that were overlooked. Such as how would we remove it if need be without unscrewing it from the wall. I printed one prototype and then perfected it on the second try printing. This was a major learning experience and I hope to go through the designing process faster next project.
10/22/21
For the next week, I will be working on a 3d printer that has been not working and is costing WISRSD valuable space and could be helping WISRD if working.
11/2/21
After further investigation, I have found the problem with the printer. The Z-axis threading has jumped a thread and is not turning smoothly. Joe and I have tried to troubleshoot this problem by contacting their support team.
11/3/21
For the remainder of this next week, I will be working on my poster for the WISRD poster night session.
11/10/21
The poster session went as planned I got to present in front of multiple different people as well as a zoom audience.
11/20/21
After trying some of the suggestions the support team gave we have had no luck with fixing the printer. I have done further research as the support team was of no help. It seems this is a very uncommon problem and as it is an old printer not much information was provided.
11/29/21
After being advised by Joe I have decided to stop work on the printer and start a new project. This new project is making a housing/casing for an Arduino Uno. This will be a custom-designed casing that will support thick soldered wires. I will have to design a case that has good airflow so the Arduino does not overheat.
12/4/21
I have made my first design and will soon print it as a prototype for the bottom half of the case. The picture would not let me upload it so here is the link to it.
https://docs.google.com/document/d/17hUk2hF8PPmAtJuoCpR0tVnEN_0NyM91cRCItFryAnw/edit
12/10/21
After being used for a couple of days the stems of the case that were holding the Arduino secure broke off. I updated the picture above. I plan to fix this by raising the infill level in Cura.
12/15/21
The printer was being used but I was able to fix the problem and as of now it is working. I am going to start on the top piece but most likely will not finish before winter break.
The Arduino fits comfortably in the case
1/10/22
I have continued work on the Arduino housing and it will hopefully be finished by next week.
1/20/22
I finished designing the top the printer's hot end was clogged so that was holding up production.
This is the final product.
2/3/22
The team I was building the housing for made some changes to the project they were working so I had to redesign the casing. The final product came out nicely and worked effectively.
2/23/22
As the PI of cad, it is important to collaborate with others. As of now, I am using a software called blender which can not be used to collaborate. This is why I am transferring my knowledge to onshape to compare the two programs.
3/4/22
I have been practicing using Onshape for the past week and have a really good understanding of the program now. I plan to tweet my findings in the near future.
3/15/22
I have chosen to use Onshape for all my future products. This is because WISRD needs to reduce the time and cost of prototyping. I was experimenting with Blender and Onshape design software. I chose to use Onshape because of the option for collaboration and archiving. Projects are shared across time and space. Work is automatically saved.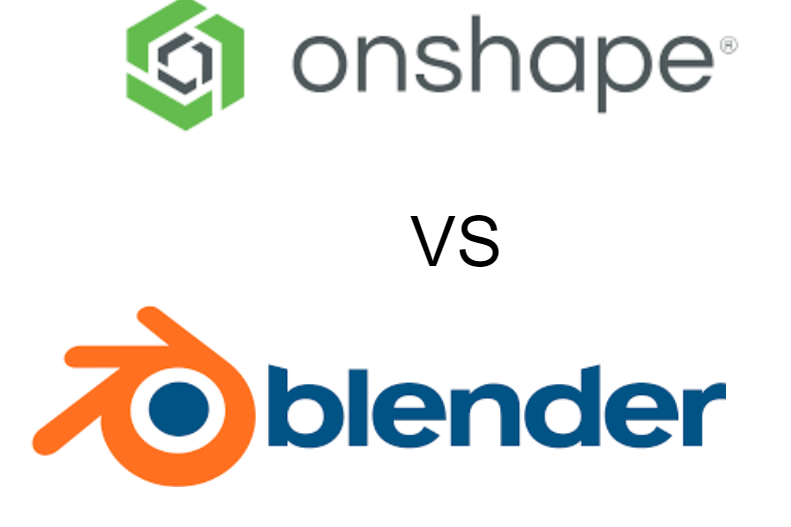 3/27/22
I have taken up a new project for another housing project but this time for a Rasberry PI. I am excited to see how Onshape benefits me during the design process.
4/2/22
I have my first design ready to print and I am confident it is going to work.
4/5/22
Print finished and everything is looking good, I am starting to design the top half.
4/17/22
The prosthetics group was using the printer so I only now just got the chance to print. The print will finish in the next 4 hours.
4/19/22
Print finished everything fits this project came out with a total of 1 prototype for the top and the bottom came out perfectly on the first try.
5/10/22
I have made a Twitter post on Blender and Onshape it was delayed because of my other projects.
https://twitter.com/WISRD/status/1524156096130080768/photo/1
5/19/22
The school year is coming to a close and so is my time at WISRD as I am transferring schools. I have started a white Paper with Dawson Garland. I am trying to contribute the most I can to the institute before I leave.