WISRD LOG IN TUTORIAL – WISRD LOG IN TUTORIAL
Terminology (Kevin)
OrgChart
[expand title="Objective" swaptitle="Close List" swapalt="Close List"]
Objective: WISRD's main objective of this project is to test the limits and practicalities of Virtual Reality collaboration over the program EngageVR in a virtual space. WISRD will also be looking for other avenues of virtual reality collaboration to utilize, such as MasterpieceVR and others. WISRD will be researching and executing practices for collaboration in a Virtual Reality as the project unfolds.
We will form teams and meet in a virtual meeting room weekly. Most of our collaboration will occur using virtual reality or Oculus and a virtual workspace called Engage. Through the course of this collaborative project, The Wildwood Institute for STEM Research and Development (WISRD) at Wildwood School and Synergy Quantum Academy will launch a Helium Weather Balloon that will travel to roughly 100,000 feet. We are partnering with JPL, Space Horizons, and engineering students from USC. We need to develop an instrument suite, a gondola, and a plan for stability. We will design the work, planning, and meetings similar to a NASA Mission. Two WISRD members will be serving alongside one Synergy collaborator as co-PIs for the mission.ill make this mission unique and noteworthy. We anticipate several publications. We will have several "Science Team" meetings where teams will report back and decisions made.
Our primary instrument will be a cosmic ray detector built by members of WISRD that has been designed to be as lightweight and compact as possible. We have done cosmic ray research for the past 3 years with QuarkNet, and an NSF funded program. We use four scintillators that can be configured in various ways. We will use this as a ground-based counter to correspond with the counter on the balloon. Secondary instrumentation could include UV, Insolation, pressure, humidity, etc. Weight and power will be an issue.
[/expand]
[expand title="Launch Preparation" swaptitle="Close" swapalt="Close List"]
Launch Preparation:
[/expand]
Schedule:
March 6 – Gondola design [x]

March 8 – Synergy to WISRD for visit and planning [x]

March 13 – Test Run of Tuesday after school work (must be moved due to shipping complications)

March 16 – The Instrument group needs to have the instruments specified

March 23 – We need the instruments with us here

March 26 – SQA spring break (draft papers — SQA personnel)

April 2 – Wildwood spring break

April 6 –  The programming team has to have all the Instruments programmed

April 9 – Post-WW Break Meeting

Week of April 9th – Testing of instruments, papers concluded with this information

April 17 – Construction @ WISRD

May 19 – Launch date (March 20 in reserve for backup)

March 25 – Results Paper Written

March 25 – PI's Paper on VR Working Written
[expand title="Journal" swaptitle="Close Journal" swapalt="Close Journal"]
3/19/18
Today Quantum project leader David and Wildwood project leader Aidan went over the schedule. The construction of the cosmic ray has been pushed back until the spring break is over.  Quantum has started doing research on the instruments that will be used. They have narrowed down the cost and weight of the instruments, along with links to Amazon where the group may purchase the instruments. (see image below).
3/12/18
WISRD PI, Remy has got in contact with a new VR Software in development, Dreamos, which may help us in our research pertaining to the use of VR as a new model for business and collaboration.
3/12/18
WISRD PIs met with Kevin Gebert today in an early meeting. Sunergy Quantum was unable to join that meeting due to some technical issues. WISRD PI Aidan met with Quantum member David afterward but was unable to communicate due to the use of a laptop instead of the Oculus. The final piece necessary for the construction of the CosmicWatch is still in transit and therefore cannot be used in construction for this Tuesday's planned meeting. The meeting will have to be moved to next Tuesday the 20th.
3/8/18
Today the leaders of Quantum and Wildwood School met up in person to discuss the progress of the weather balloon, focusing on the cosmic ray detector and the gondola design. We also discussed and planned 2 to 3 future in-person meetings that will be held on the Wildwood campus. The first meet up on Tuesday, March 13, will be a practice run, while the next 2 Tuesdays will be heavily focused on completing the construction of the Cosmic Ray Detector.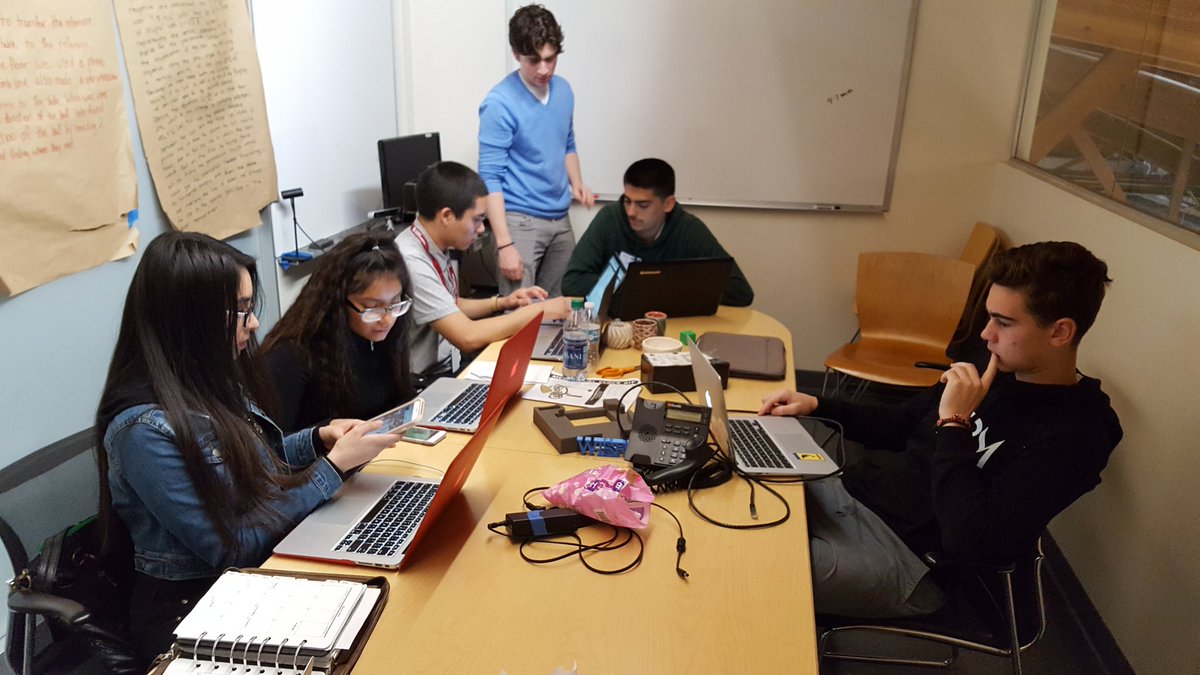 3/5/18
We accomplished a few goals this mornings meeting. We checked in on timeline events, clarifying the use of WISRD and the website, and clarified the goals for each research paper. The launch date of May 19th was also confirmed, leaving May 20th for the back up in the case that rain or weather prevents such a launch from occurring.
An in-person meeting was scheduled for this Thursday, March 8th, for the purposes of visiting the institute and planning the build of the Cosmic Ray Detector as well as overlooking the schematics for the build.
2/26/18
This morning's Engage meeting was successful as a rough timeline, build schedule for Cosmic Ray Detector,  CosmicWatch. David joined PIs Remy and Aidan and together collaborated on the creation of the timeline. Kevin was unable to make it due to a computer update rendering his computer unavailable for this recent meeting. Meeting are becoming much more efficient as the team becomes more familiar with the collaboration in Virtual Reality.
2/12/18
A meeting was held in Engage today. Synergy Academy members and Kevin from Space Horizons joined WISRD PI's in the virtual boardroom to discuss date's of completion of the Gondola Design, and instrumentation development and assembly.
Two notes were made for Engage developers.
When pulling up wisrd.org, engage crashed and the meeting had to be restarted.
Some members faced audio issues, and there was no way to have an alternate way to communicate. A chat option was thought of, as it would give a back up if audio issues arise, and provide another way of communication.
2/5/18
A meeting was held at the Synergy Academy Campus, where PI's from WISRD met with the team from Synergy to discuss the use of VR for collaboration, dates of launch, and organized teams to focus on different parts of the project. The next meeting will be held on Monday, 2/12/18, over Virtual Reality in the Engage space.
1/22/18
Today we experienced many issues with Engage. A prominent issue was establishing the connection between Synergy and WISRD. Kevin was able to establish a connection and converse freely with Myles and me.
Some issues may have been due to:
Two accounts on the same network
4 people broke the program
Synergy seemed to break the program on our end
Reset 4 times
Kevin was heard clearly, could see object when placed
Presentation worked
Perhaps attempt to use VR not through headset, to determine where the problem occurs
Create new steam account
Change in the password
1/8/18
WISRD PIs met with Kevin Gebert of Space Horizons and the collaborating team at Synergy Academy over Engage software in Virtual Reality. The software was tested for viability. While the team faced issues with sound quality and audio lag, there were also many successes with this meeting. All collaborators have now experienced the software that we will use to conduct meetings, everything in the meeting was real time, and it gives us a space to collaborate while being in different parts of the city and country.
Synergy Academy added that the originally proposed design needed the addition of GPS tracking, and an altimeter to measure the height of the balloon and payload. Kevin Gebert noted the importance of lightweight instruments and informed the group on correct terminology (Now posted at top of the page).
Next Meeting – Monday 22,  (not MLK day)/ 9:30 in Engage boardroom -WISRD –
[/expand]
[expand title="Participant List" swaptitle="Close List" swapalt="Close List"]
PIs:
Aidan Stern
Remy Wood
Gloria Ramirez
Cosmic Ray:
Myles Kenny
Barbara Shannon
Bryan Silva
Brian Woods
Clara Cuautle Yahuitl
Daniel Curiel
David Hernandez
Diana Ramirez
Enrique Alcantar
Esmeralda Zamora Solano
Jerry Campose
Johana Hinojosa
Jenny Pedro
Louis Banegas
Robeert Ochoa
Ricky Rodriguez
Rosa Zavala
Shantel Velasquez
Blanca Negrete
[/expand]
Bibliography: